Acting and VoiceOver Work!
Scott and Kris Prinzing can offer a wide variety of services that fall, roughly, under the title "Acting and Voiceover Work." Scott has an acting background that officially began in middle school, when he played a role (he can't recall which one) in "Kiss Me Kate" in 8th grade. Skits at church and camp had preceeded this by many years, of course, preparing him for the big opportunity! (Oh! And he did puppetry too! Just in case you wanted to know!) Scott then played a variety of more serious roles in high school and college, and spent lots of time on stage in musical groups then and later - even to the present. His most recent acting work includes dramatic readings, playing St. Nicholas and of course, he currently plays The Green Man on television!
Radio work by Scott and Kris have constituted a great deal of their respective voiceover work experience, but Scott has also done narration for a few DVD projects locally, and Kris narrates television's "Green Smarts with the Green Man" series. Scott is working on audiobook voiceovers at the present.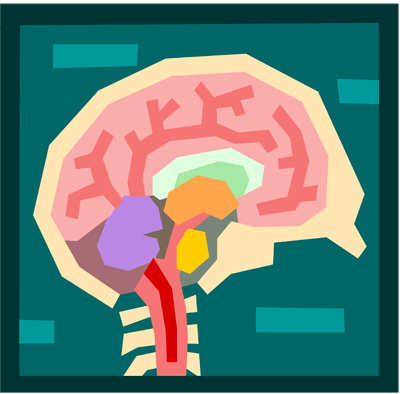 The brain is an important part of cognition. You may know this.
Try out our services!
Here at CCCMP, we are all about making sure your needs are taken care of while everyone is having fun. What is life for, after all, but having fun? If, at any time that we are engaged to work for you, you feel you are no longer having fun (or, can tell that we aren't having fun) it is time to talk. CCCMP guarantees that after you bring it up, we will ensure that a spirit of fun returns to the engagement, or you can give one of us a good whack with a stick. What fun! (Only small sticks, of course!) Find out more about our fun guarantee at our guarantee page!